Education enthusiast, owner of a restaurant, and a mother of three
2023-05-01
Meet #CAPSULEmuse Marina, whose unique combinations are no less surprising than the abundance of her activities and achievements. Formal pieces in her wardrobe are matched with eclectic, sporty motifs and unexpected color combinations beautifully accompanied by bright and uncompromising accessories.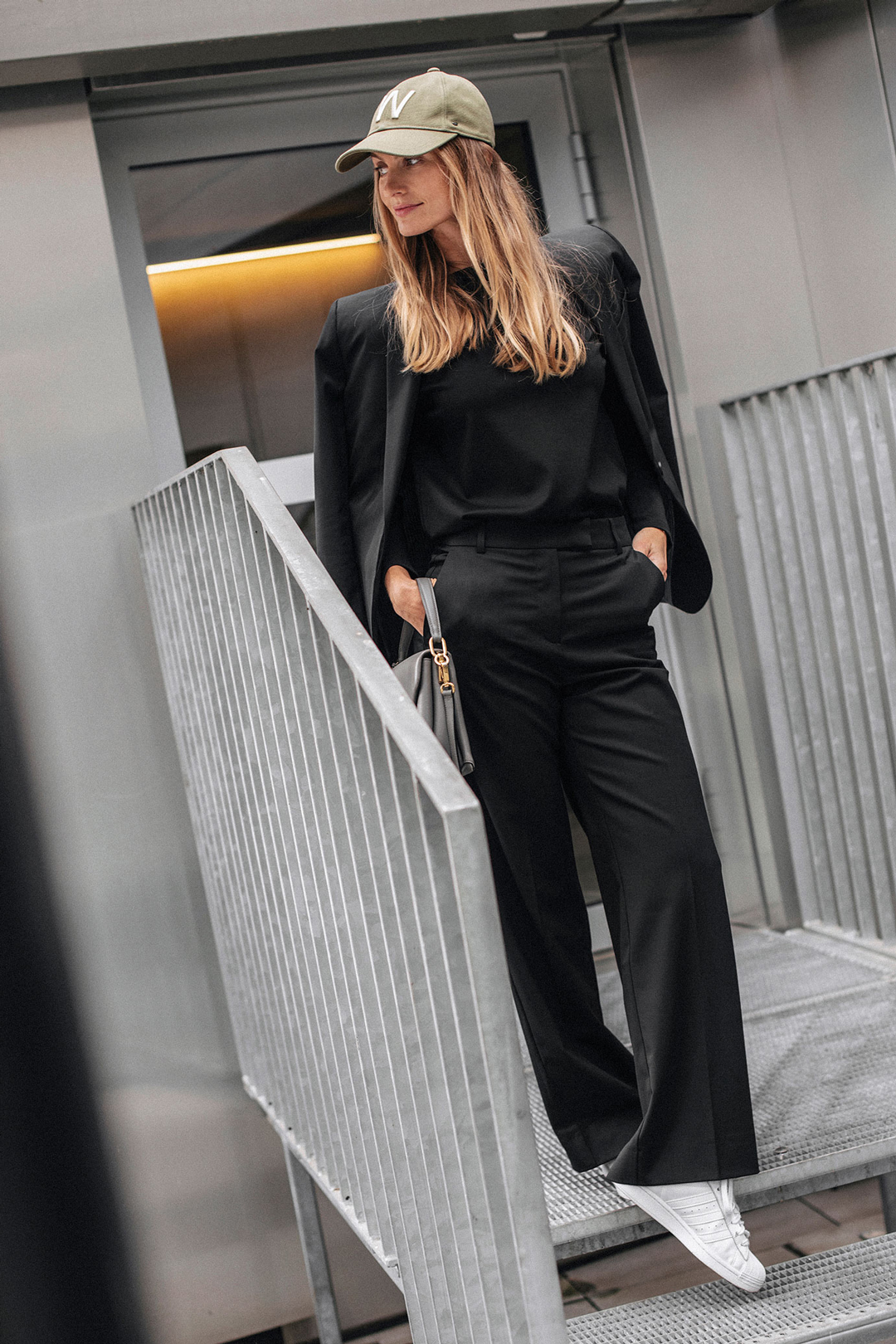 What do you do?
That's hard to answer as I don't fit into the traditional 9-5 framework. My day is divided into a few clear blocks. I spend one-quarter of my day running a lunch cafe in Klaipėda. I love talking to people, building a community, and using my creativity to solve challenges ranging from menu choices to HR questions.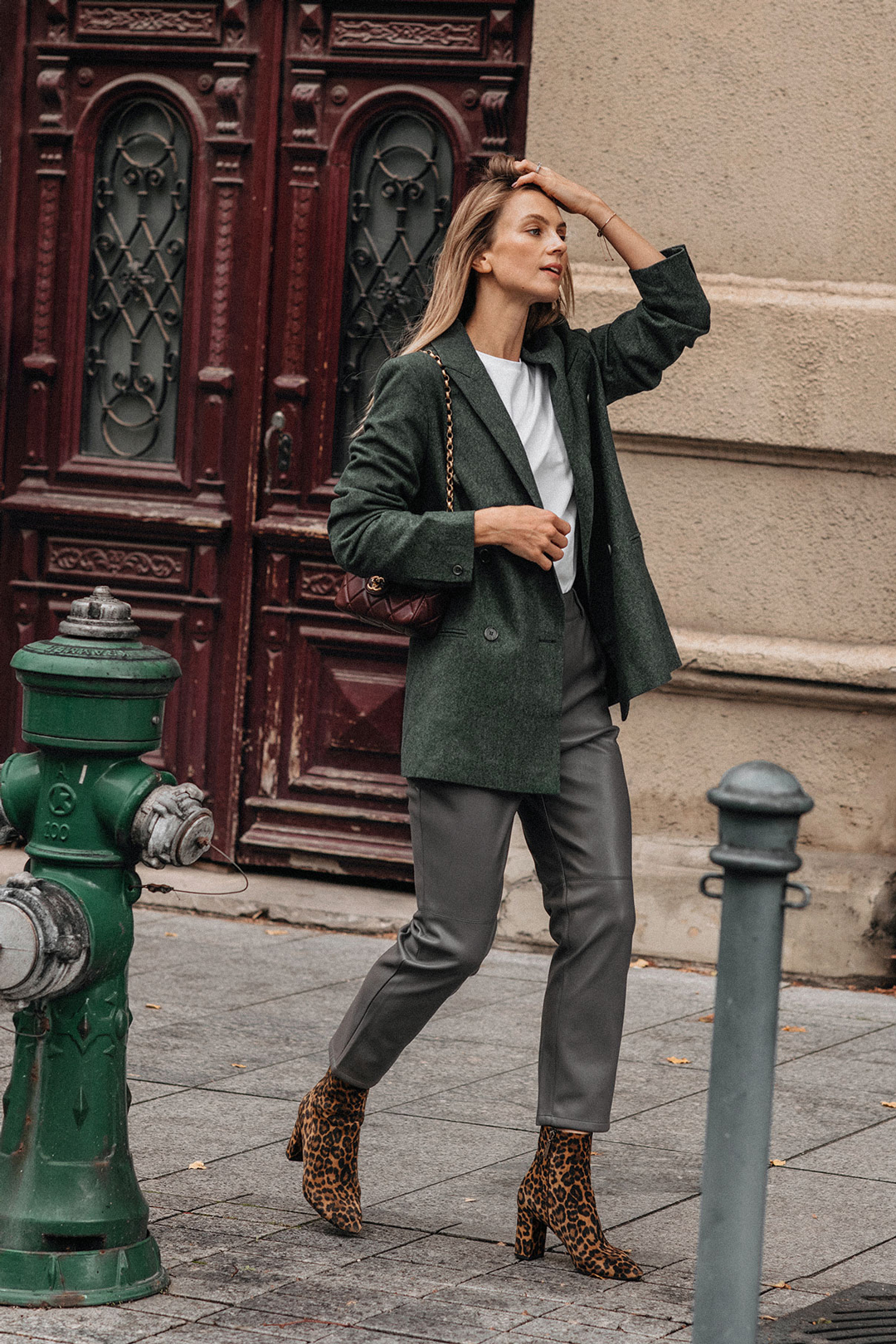 BLAZER 'PRATO'
I'm also an education enthusiast. Two years ago, during the lockdown, I started Education Leadership studies at Finland University. I care about understanding this field and making more informed decisions about my children's education from a broader perspective than simply being their mum.
I am a mother of three wonderful children, which in itself, at least for me, is another full-time job with all the colors of the spectrum. My children are my greatest teachers, often raising the most complex, existential questions.
I look at them and feel how they help me realize what is most important in life. 
Tell us about your wardrobe inspirations and style icons.
I am fascinated by women whose clothes do not hide their personalities.
The first inspiration that comes to mind is Angelina Jolie. Her style is seemingly modest and understated, but her charisma, her "presence," and her activities are her axis.
I am fascinated by women whose clothes do not hide their personalities.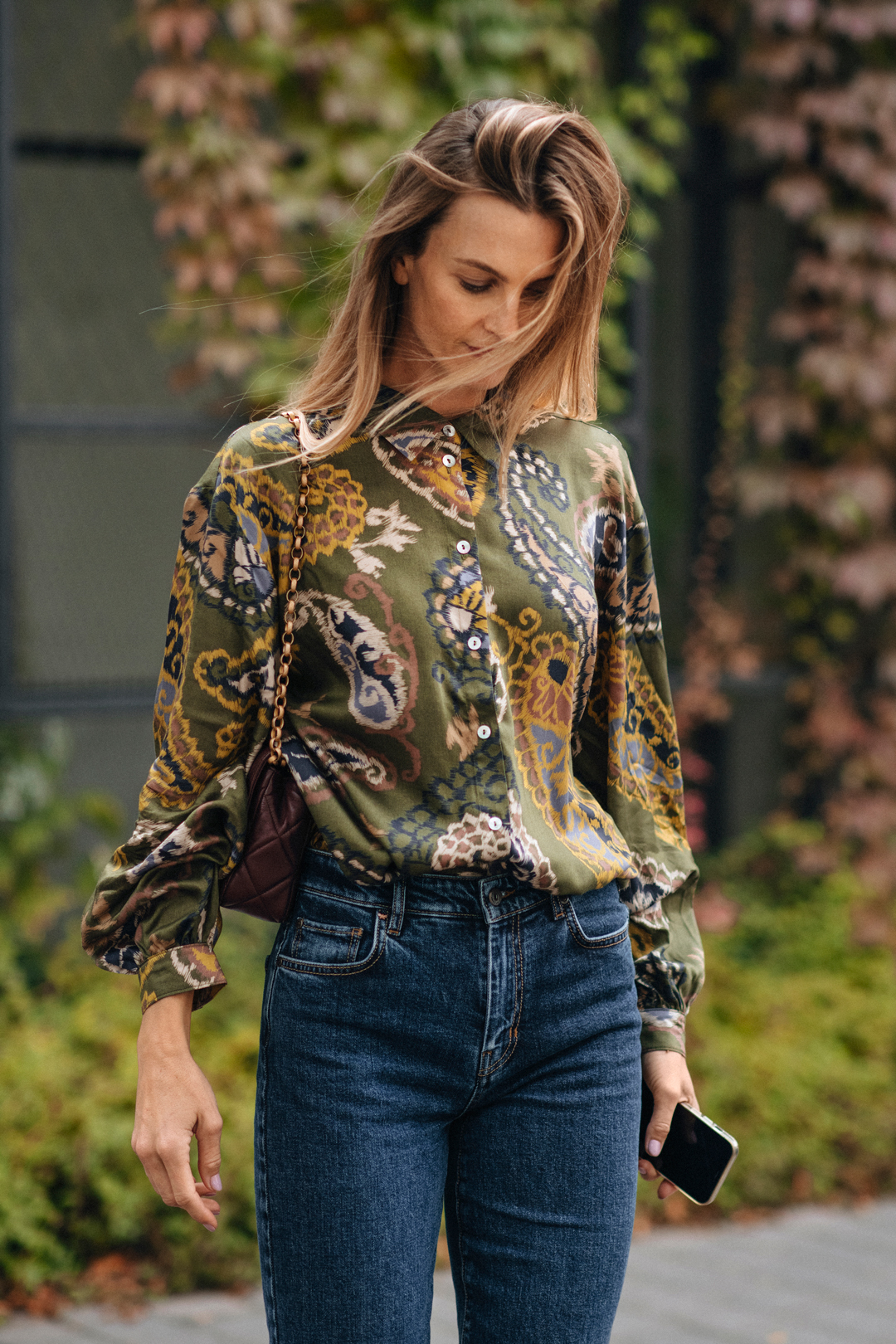 BLOUSE 'ANTWERP'
What words would describe your closet best?
Light, comfortable, and practical.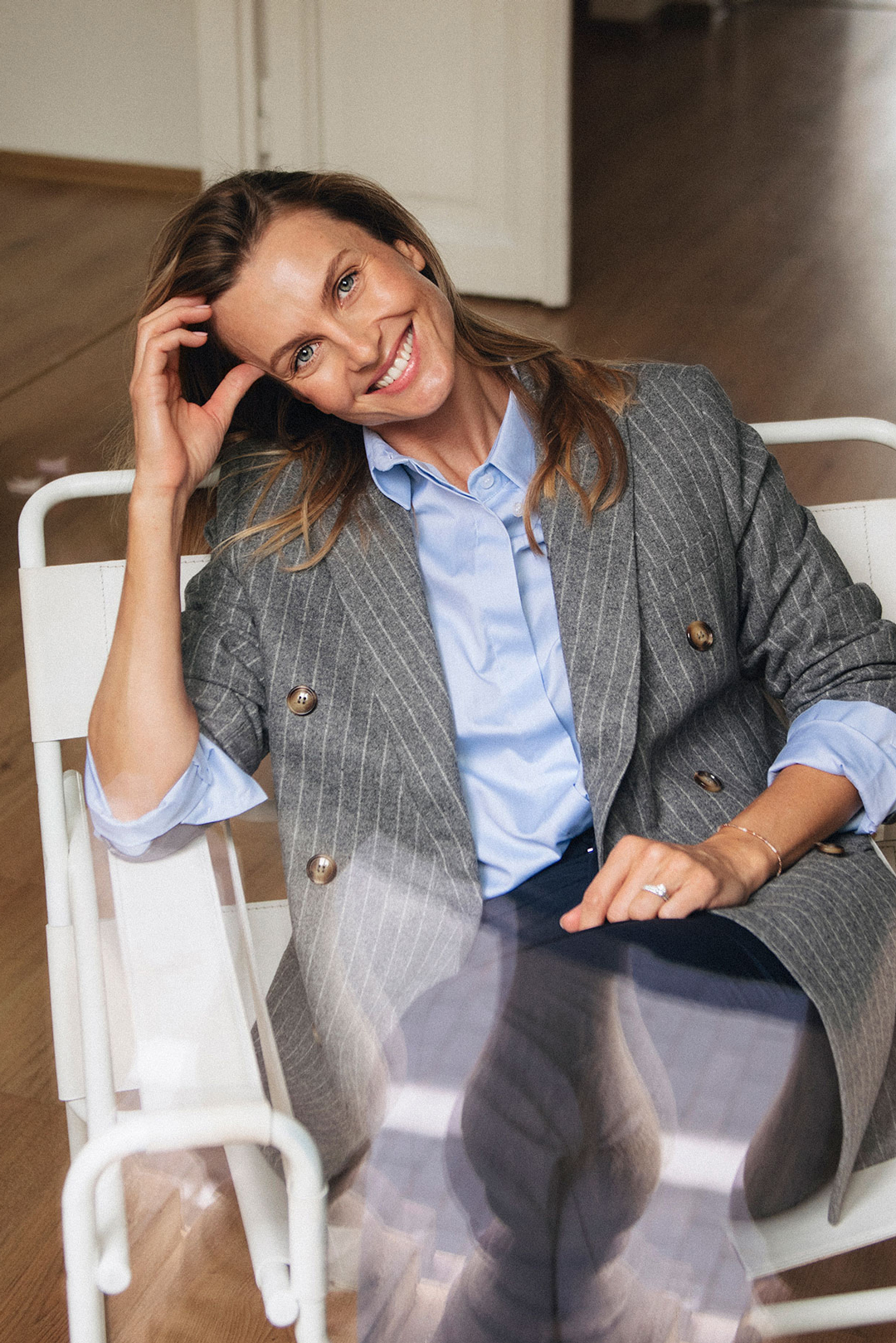 BLAZER 'PRATO'
What's your favorite piece by CAPSULE by Agnė Gilytė?
Sky blue shirt FLORENCE. With it, I always feel dressed up and ready for all the day's challenges. When I first put the shirt on, my eleven-year-old said, "Mom, you look on top of your game!" This was so on point!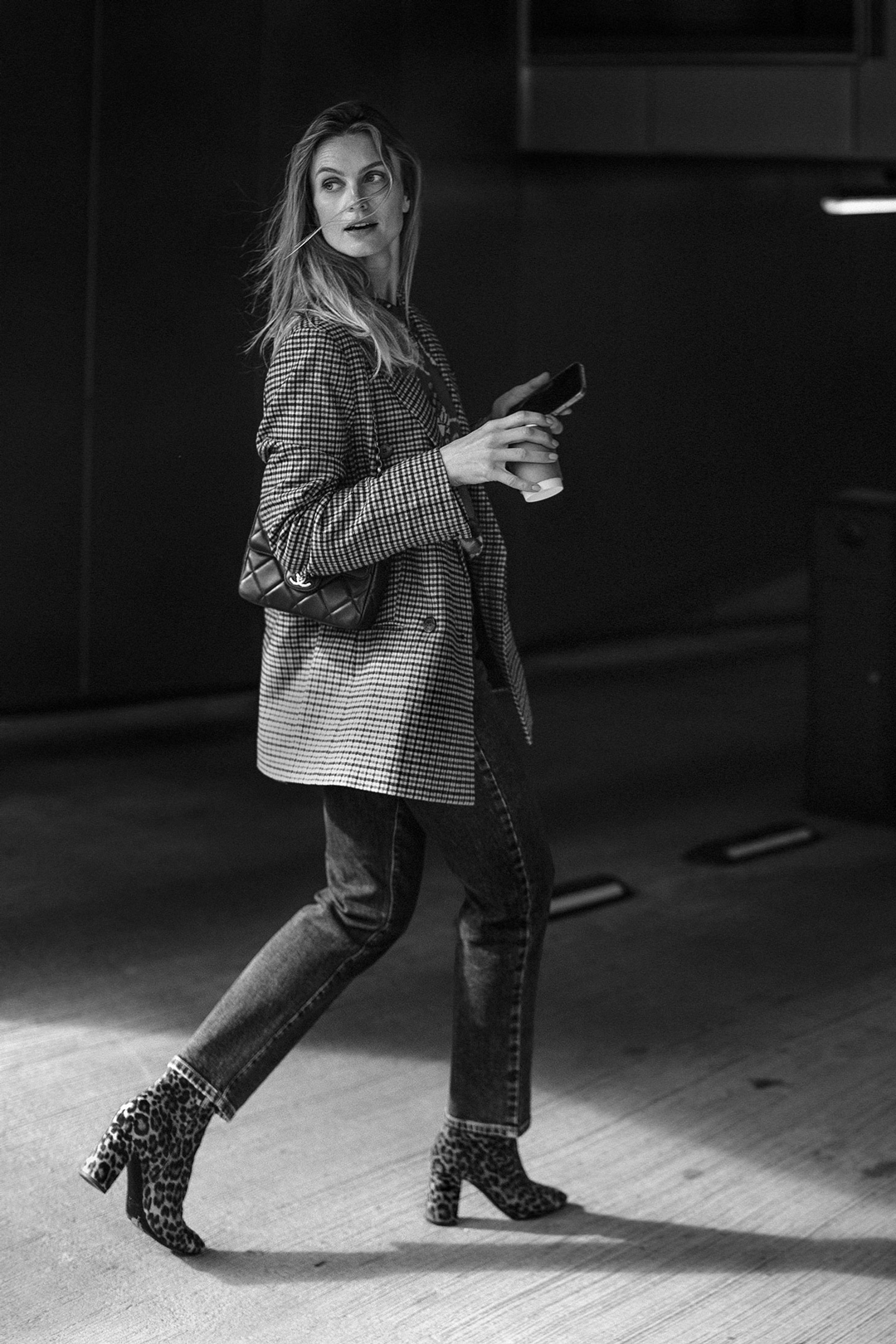 How has motherhood changed your style?
It wasn't motherhood that changed my style, but maturity. I have given up clothes that send ambiguous messages, don't match my values, and make me feel uncomfortable. 
I don't have the patience to wear clothes that I don't feel comfortable with, that are constricting and of poor quality. 
I've come home to change my clothes more than once, realizing I'm wearing clothes that don't reflect who I am.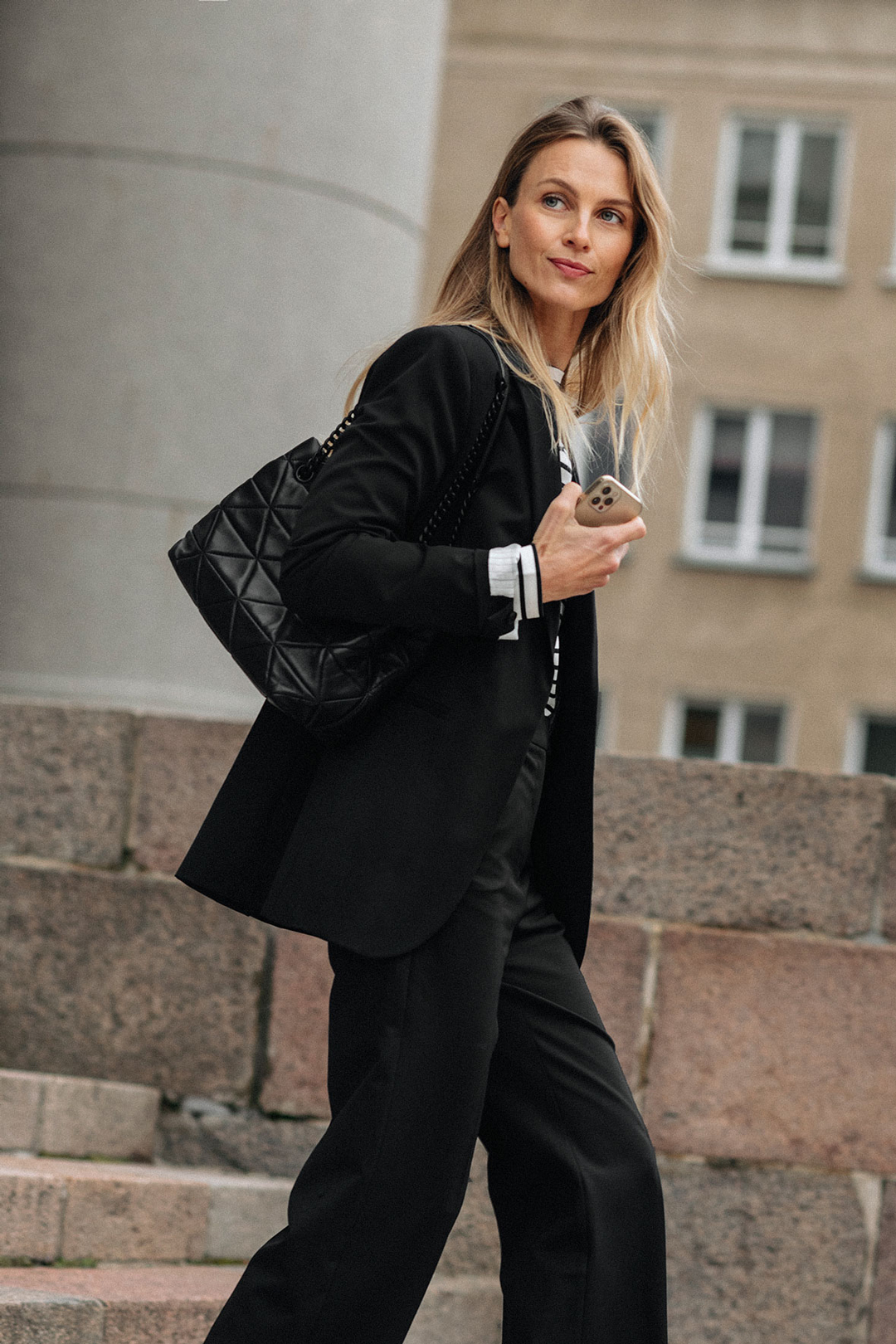 BLOUSE 'VENEZIA'