Interior designer, surfing enthusiast, and a mom
2023-05-04
Meet our #CAPSULEmuse Agnė. She is someone who subtly encodes the details of her favorite activities, interests, and worldview in her clothes. And we simply can't stop admiring her for doing that!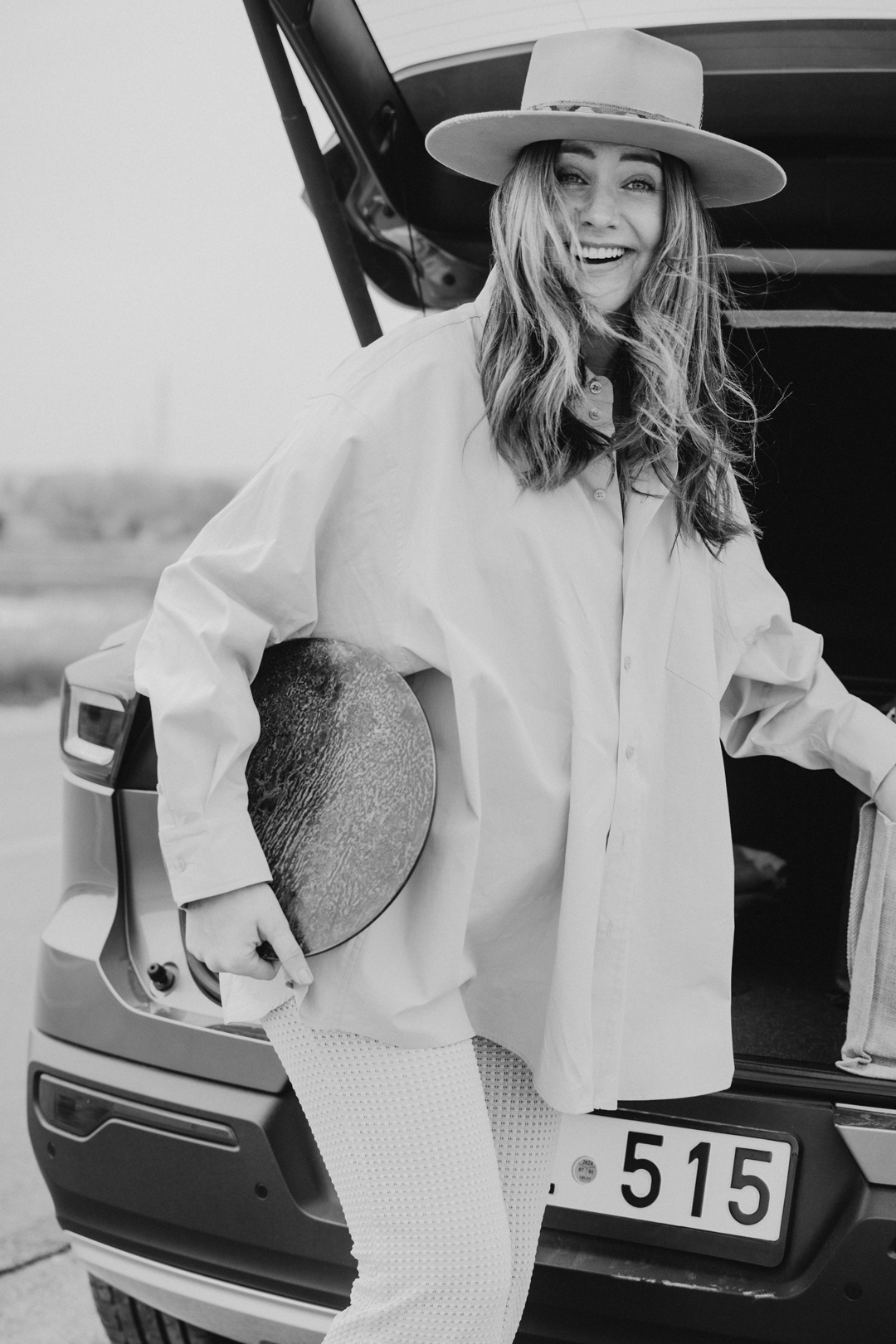 What do you do?
I am an interior designer. Interior design has abstract limits, maybe no limits at all. It fascinates me that I get to work with interesting buildings, premises, art history, and people every day.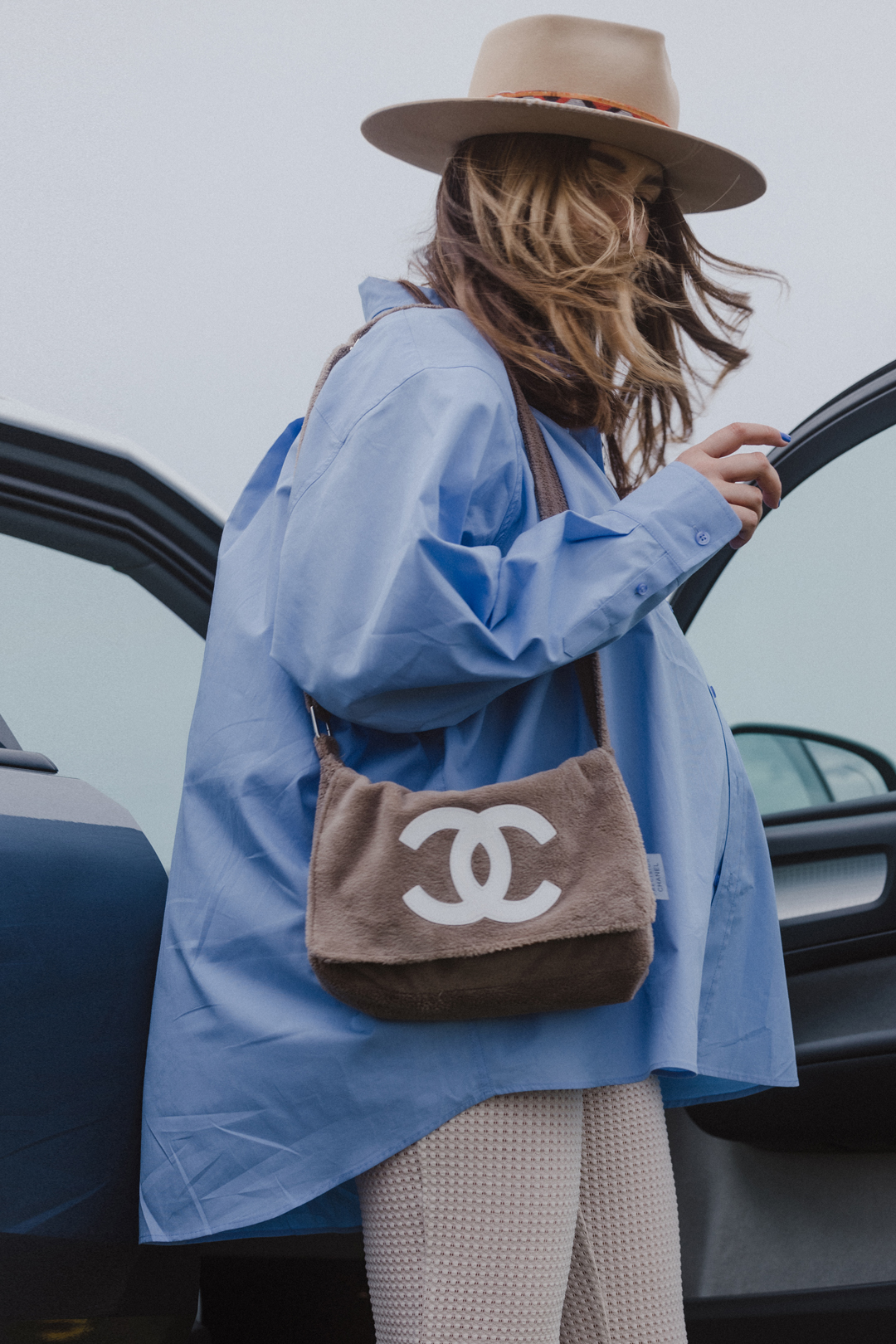 It is simply a continuous and endless environment for personal and professional development, a school from which I take everything it can give me.
What words would describe your closet best?
Street style, comfort, oversized forever.
Street style, comfort, oversized forever.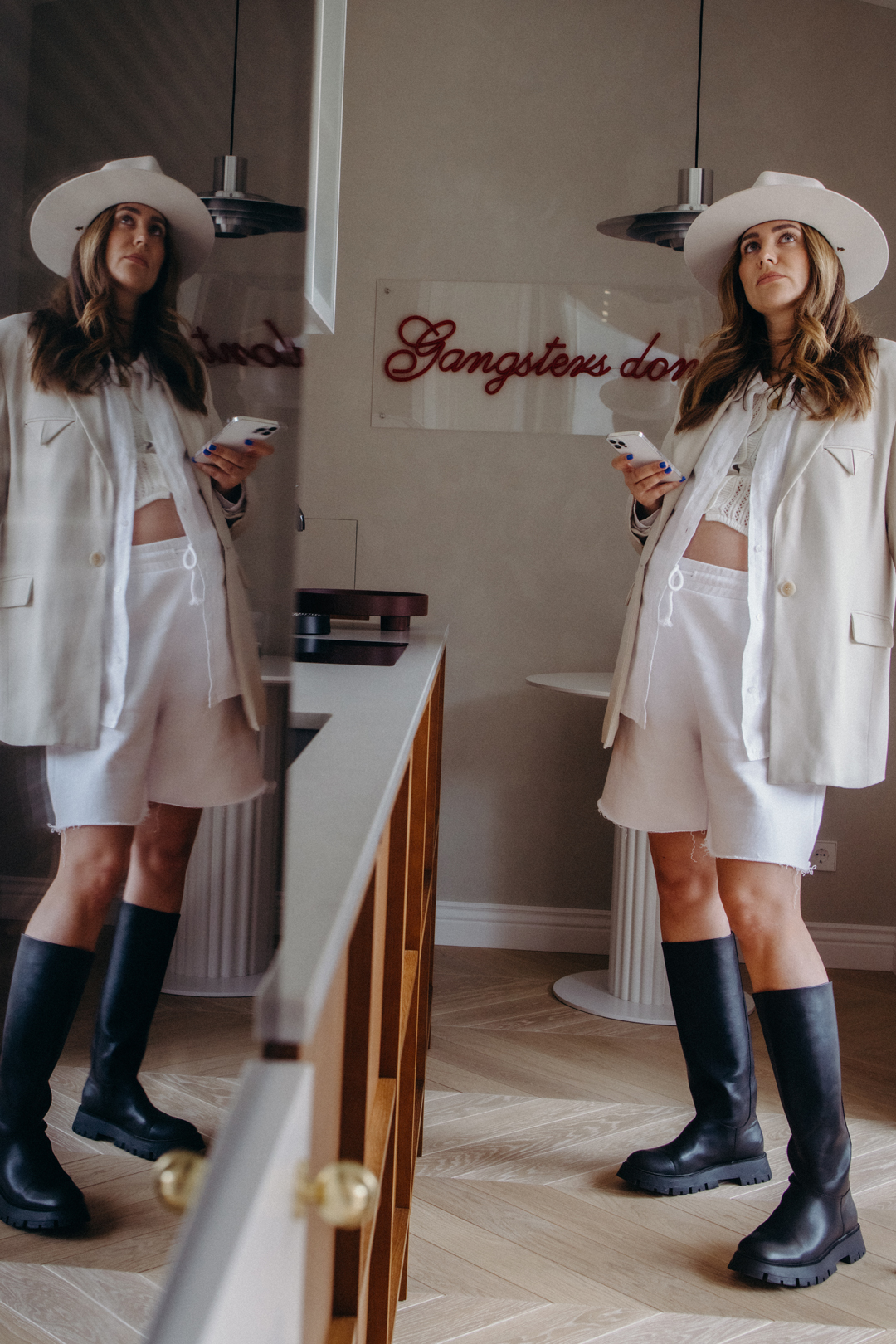 What clothing piece makes you feel empowered?
For years, my friends haven't seen me without a hat; they probably don't know how I look without it. However, my true professional armor is a blazer. Wearing it makes me feel strong and empowered.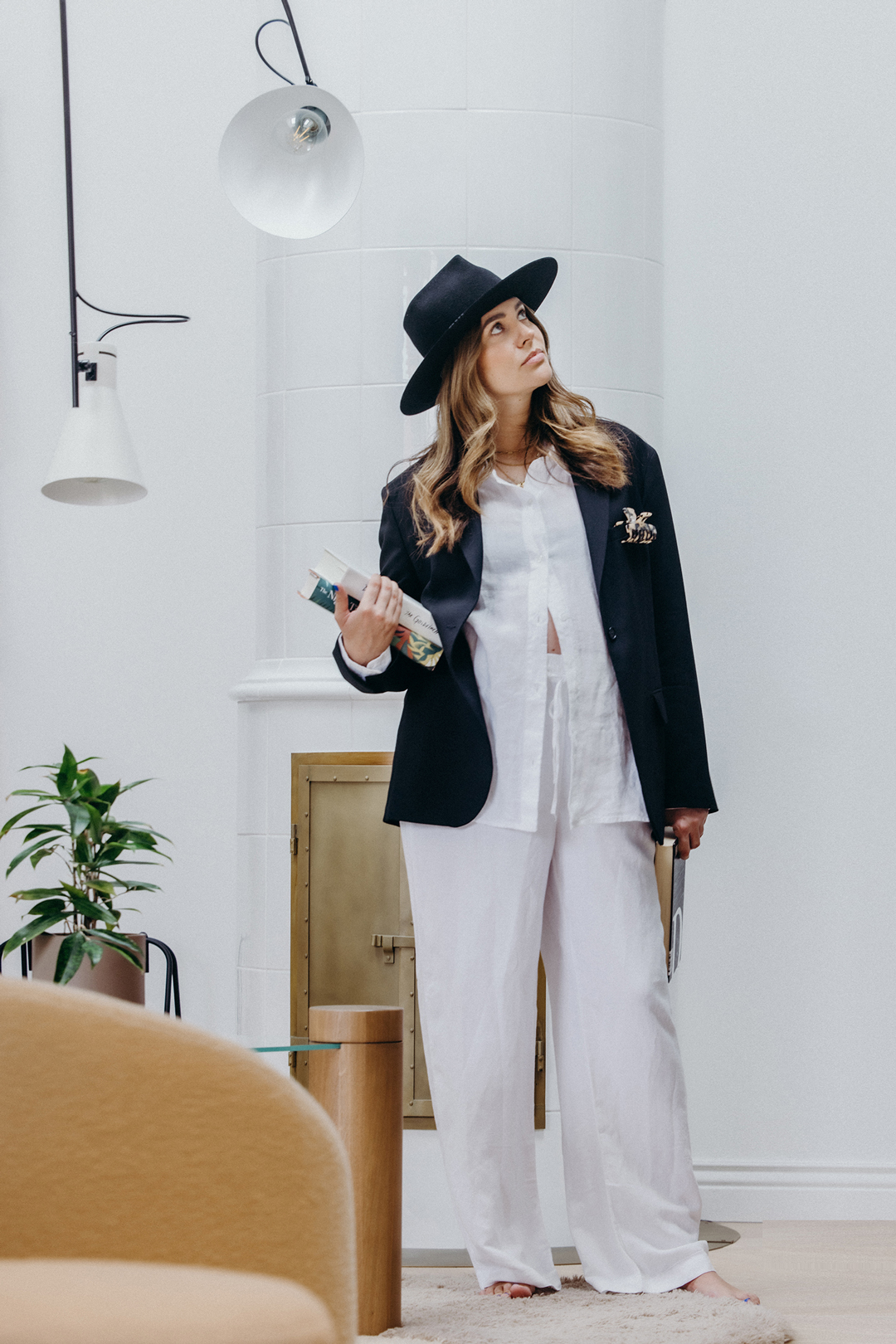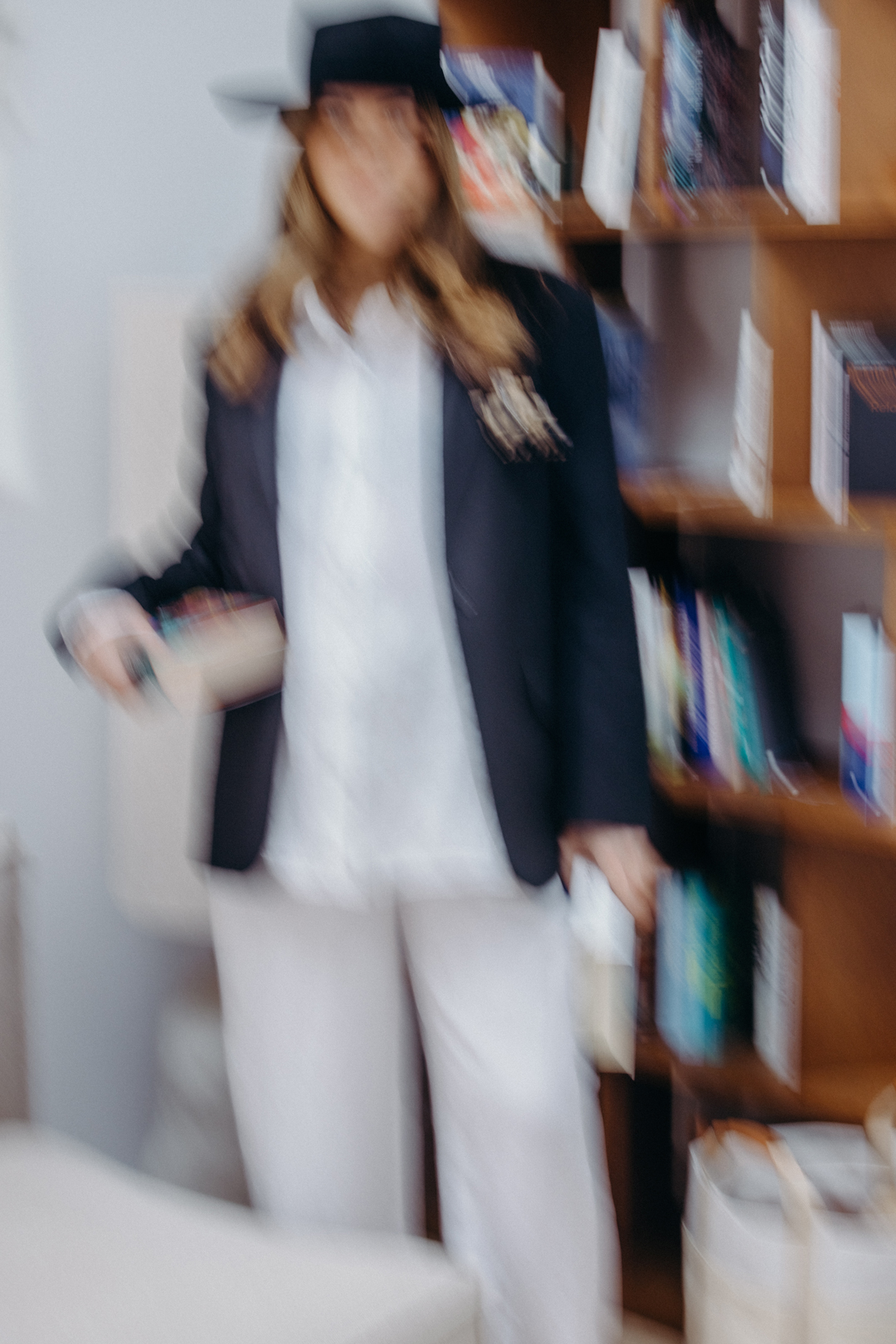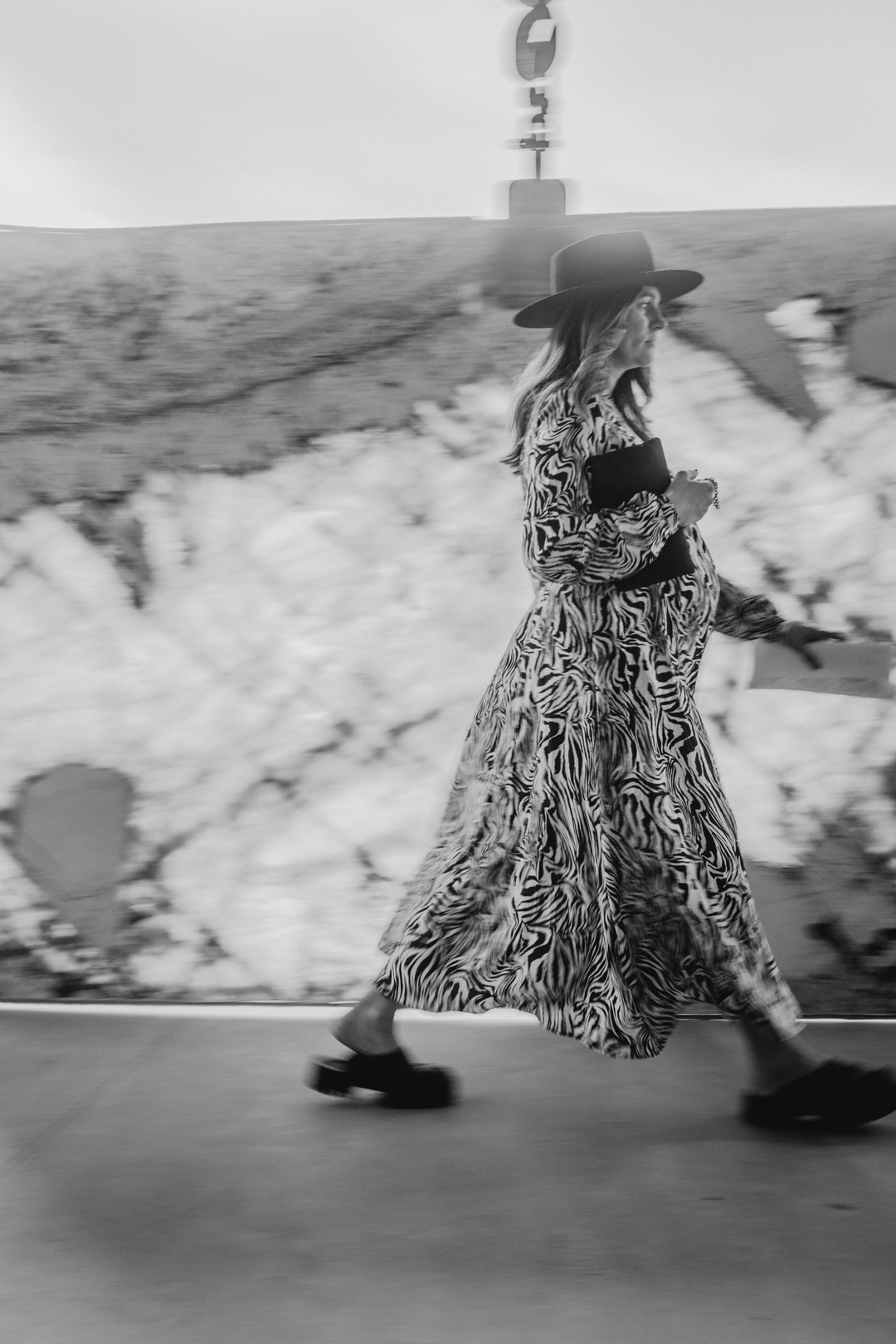 What's your favorite piece by CAPSULE by Agnė Gilytė?
It has to be shirt LONDON. I've been looking for a similar silhouette for years, and I can only say that it is PERFECT.