Founder of the multifunctional space Demoloftas, creative, esthetician
2023-06-14
Meet our #CAPSULEmuse Dalia beautifully captured by Rokas Darulis. In her daily life, Dalia interprets #CAPSULEbyAgnėGilytė pieces, and her authenticity is simply inspiring.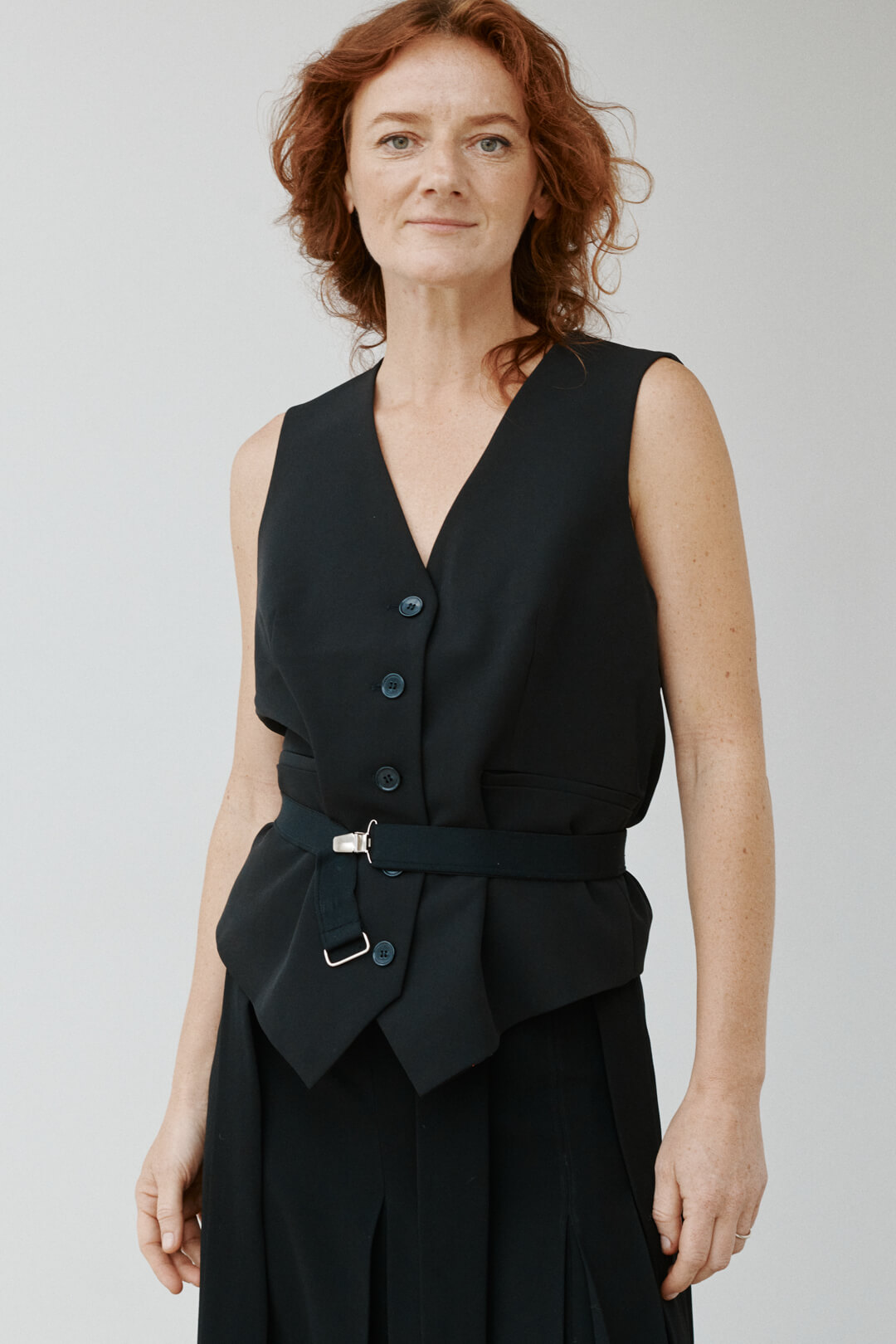 Who are you?
I am a woman who is very much in love with life! I cannot imagine my day without meaningful activities, inspiring conversations, and small moments of joy. I am all about shifting the focus from the mundane to the extraordinary to keep my desire to dream alive.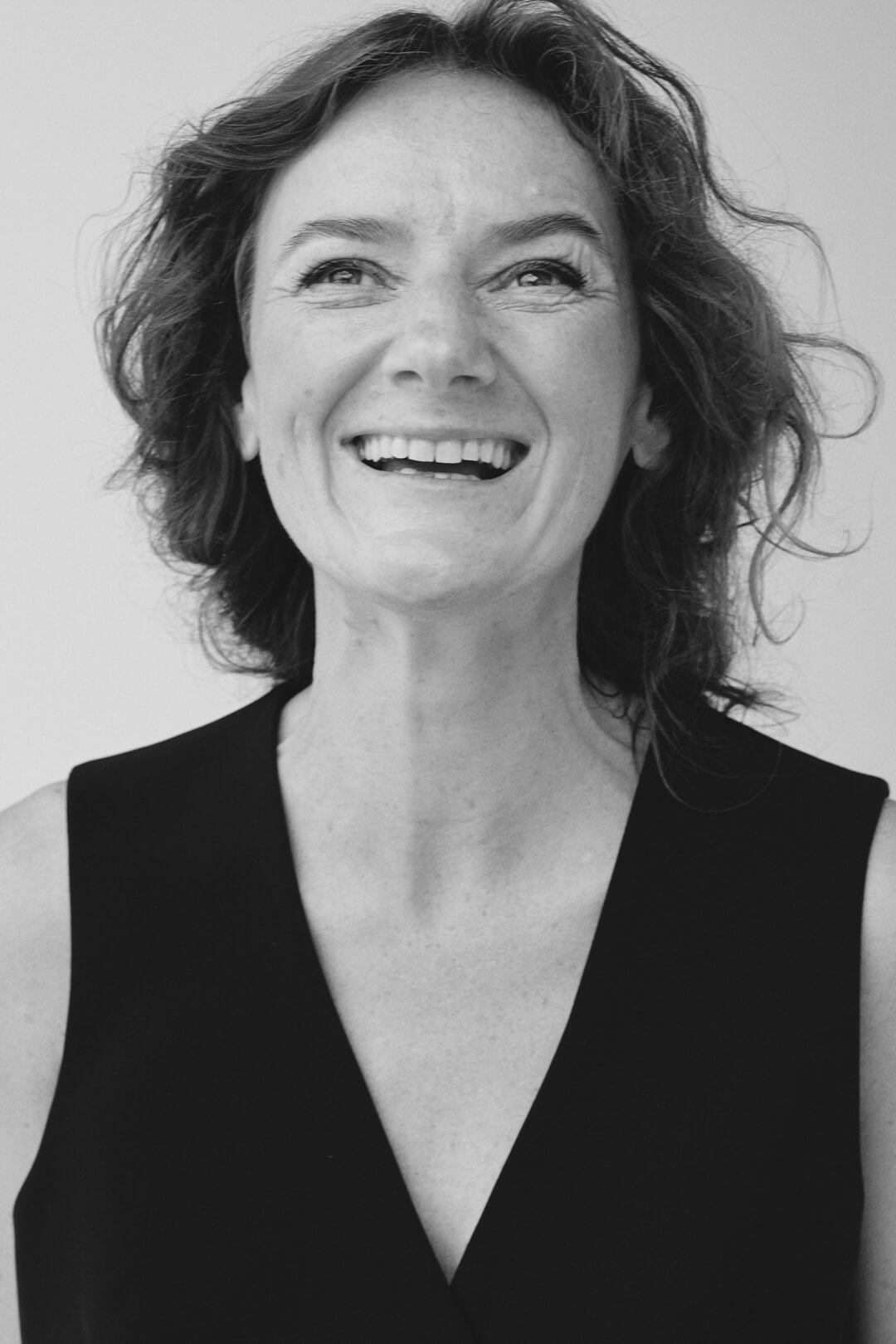 What do you do?
I think I have this innate desire to make people happy – this is what inspires, encourages, and drives me forward daily.
That's why everything I do, I do with joy – from cleaning my home, painting the walls, reading bedtime stories for my son to big projects like design weekend, founding an everyday life studio "demoroom – how to live so that the household does not kill love", constructing studios in Tenerife, supporting the loft community…
For me, it's important to keep my desire to act alive and feel that what I do matters to others.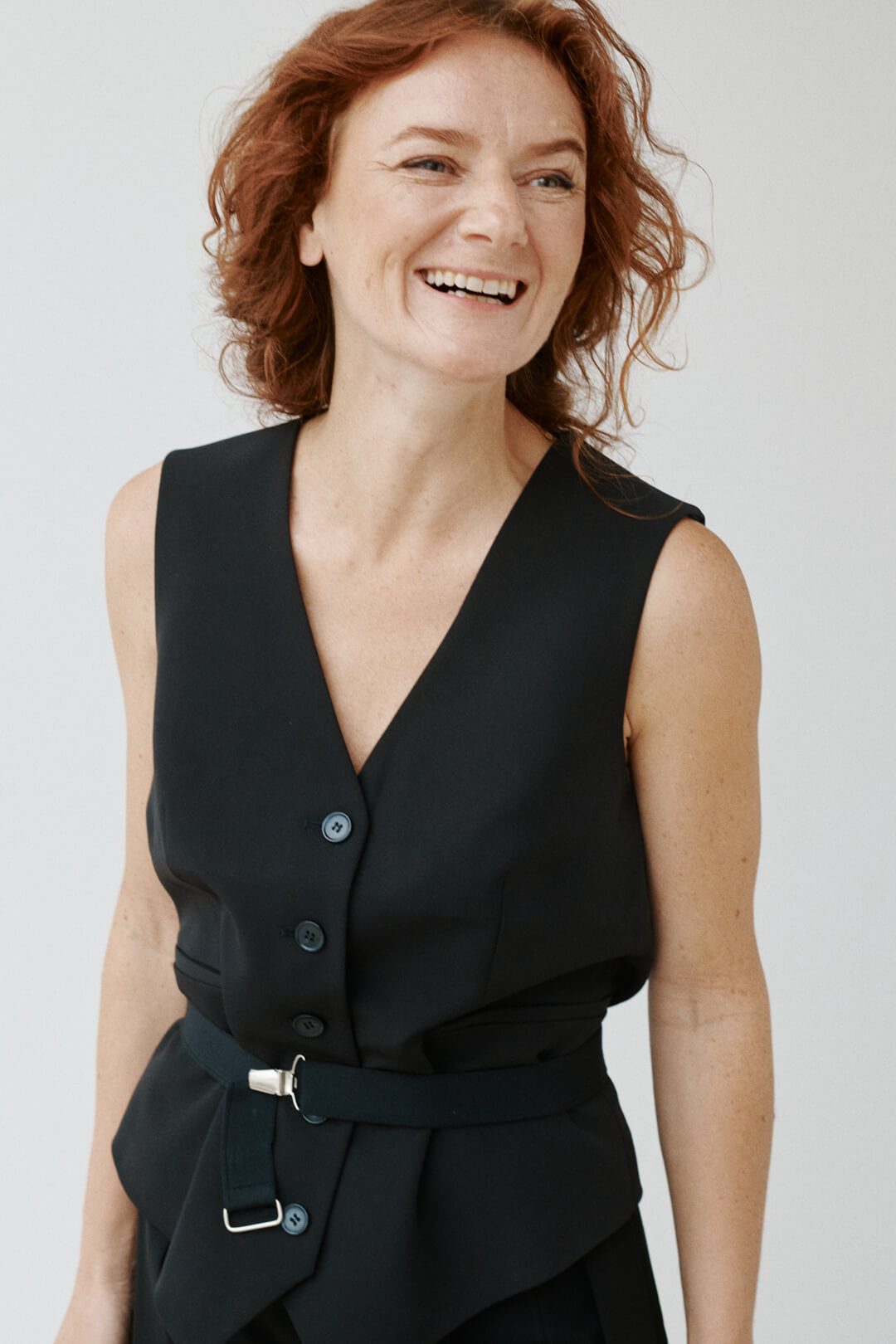 What's your closet like?
My closet is calm. For the longest time, I didn't make friends with my closet: buying new clothes didn't bring me much joy, and there was this constant feeling of not having enough. Interestingly, what helped me the most was letting go – now, I only have black clothes in my closet.
Choosing one color only helped me understand what suits my body best. I started admiring cuts and diving deep into understanding the fabrics – ultimately, the quality of the fabric makes all the difference in how you look in a certain piece.
Since making that shift, I'm no longer interested in hot trends or fashion must-haves, and there are no five similar T-shirts in my closet just because their shades differ a little.