A mother of three and fan of applied art
2023-06-14
Meet our #CAPSULEmuse Agnė and her forever-relevant outfits that were captured back in February, 2022, for our fall and winter capsule collection.
Understated, yet memorable ensembles convey Agnė's personality perfectly and inspire to listen and follow our truest selves.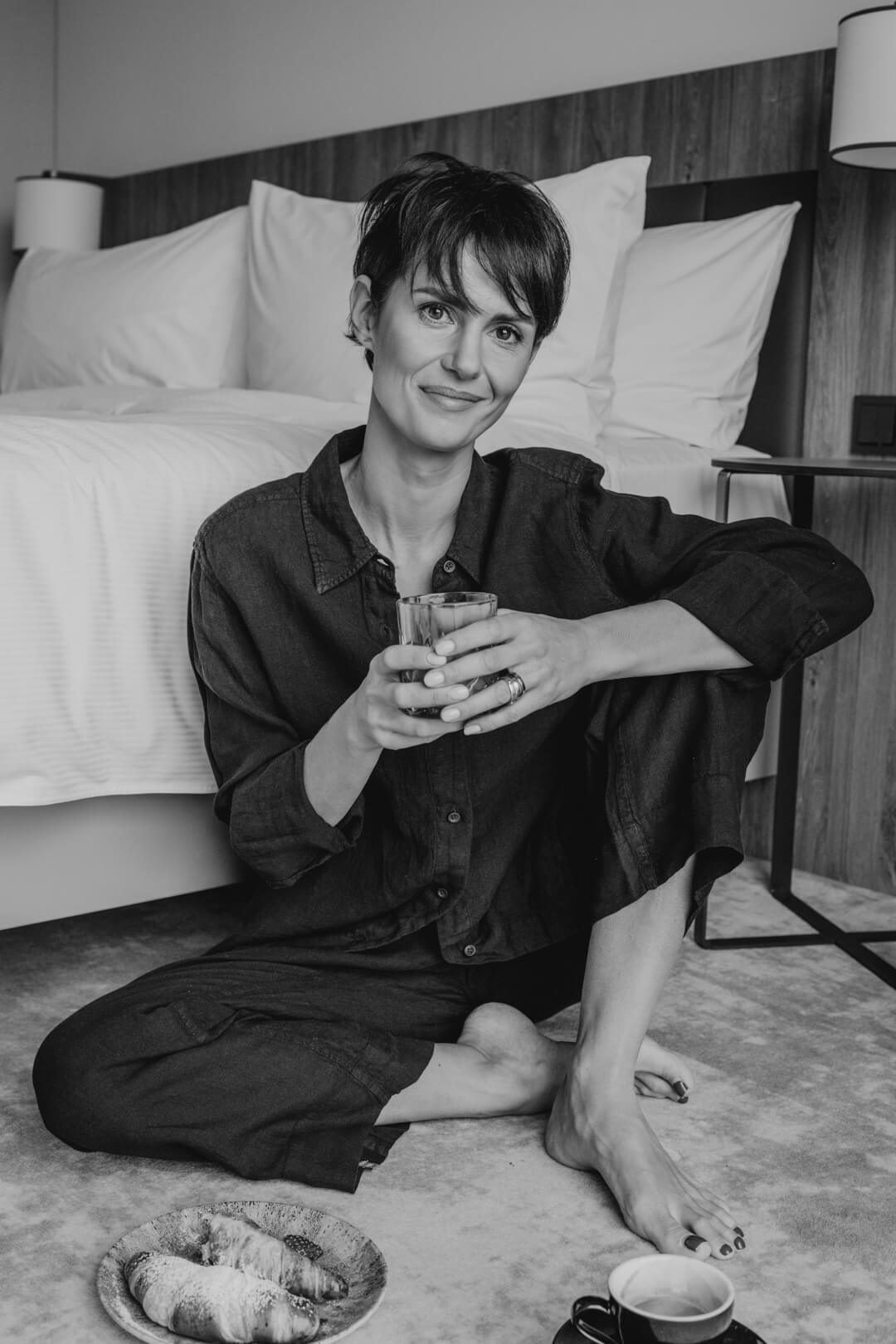 Tell us more about what you do.
I am a mother of three, a wife, a woman in a hurry who loves planning, yet leaving room for the unexpected and my own flow... I love art, landscape and interior design, I adore ceramics, traveling, nature and new experiences.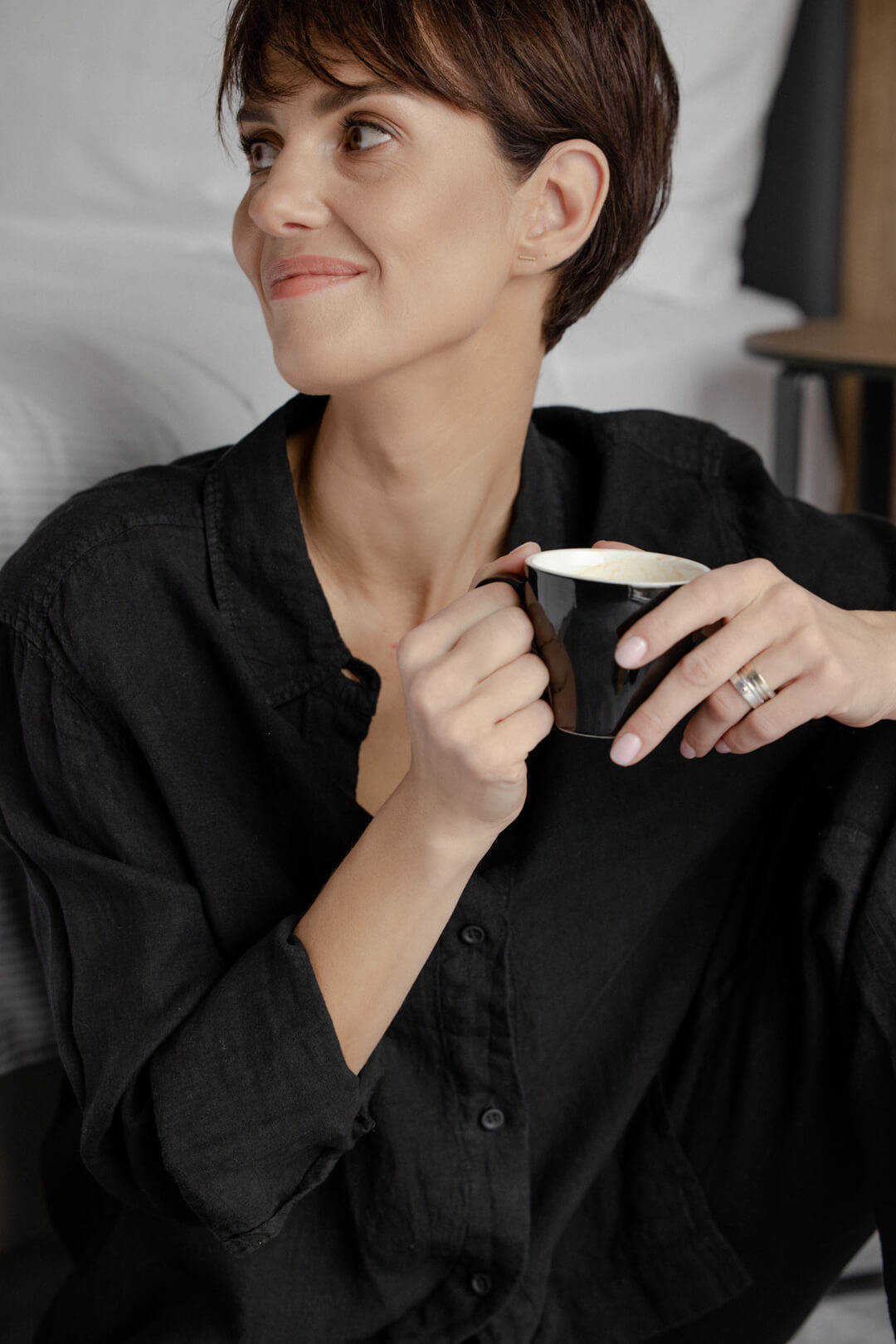 What are your favorite pieces by CAPSULE by Agnė Gilytė?
Blue shirt LONDON. It's a favorite piece in my closet so far as both the cut and the fabric are like tailor-made for me – loose, perfect with anything, and bursting with fresh color. Also, I feel that linen shirt TENERIFE is also gently knocking on my wardrobe's door.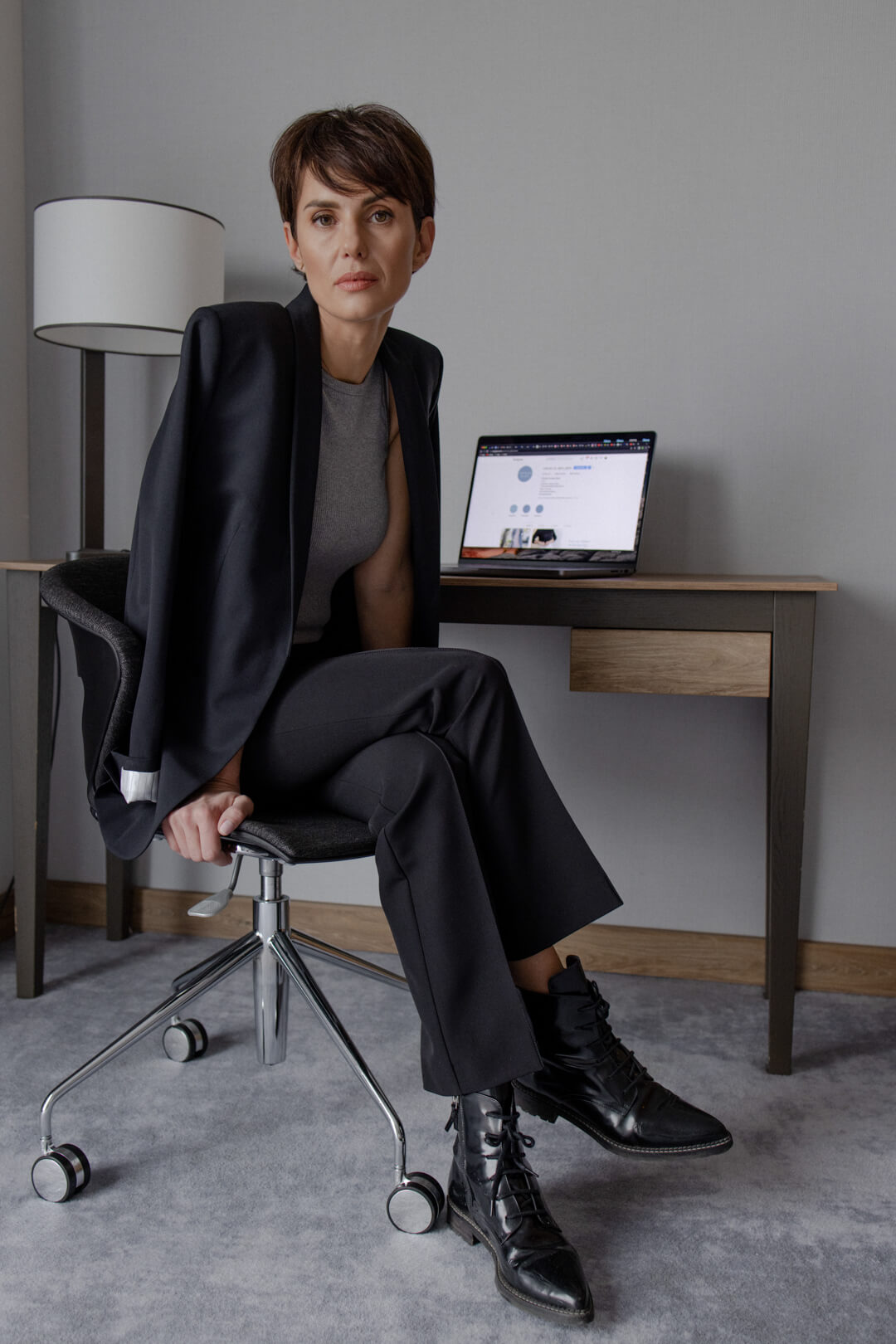 What silhouettes dominate your wardrobe? What inspires you most when it comes to personal style?
My wardrobe consists mostly of loose silhouettes. I like to feel that I can move easily, breathe and that my clothes don't restrict me. Natural fabrics are always my first choice. I also like subtle sexuality... And I love change – my clothes reflect my mood and feeling of that day completely. Therefore, sometimes you'll see me in flowy and light silhouettes and sometimes in stricter blazers and trousers. Anything can inspire me: travels, people, favorite clothing brands.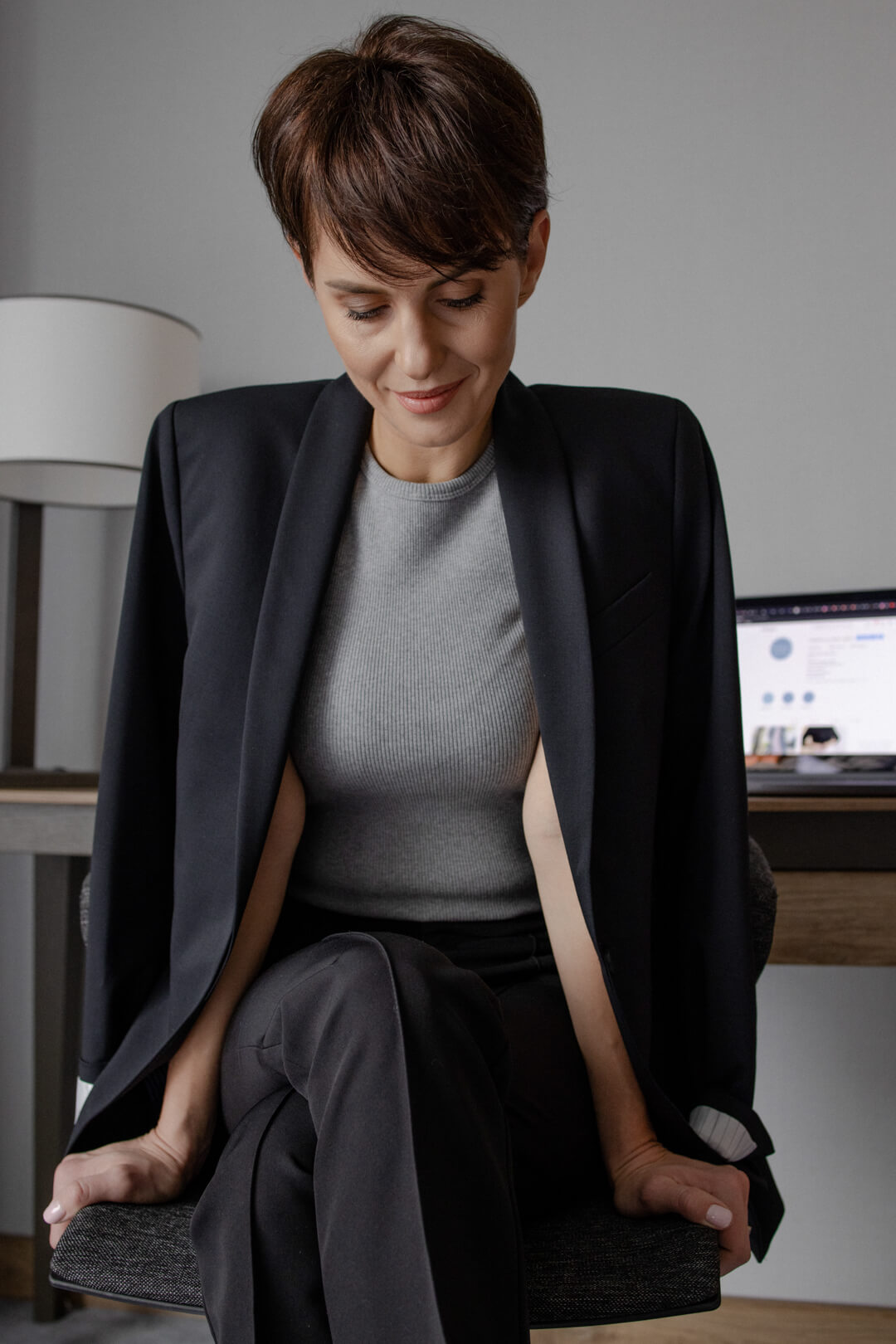 And what are the three words that would best describe your style?
Freedom, wind, delicacy.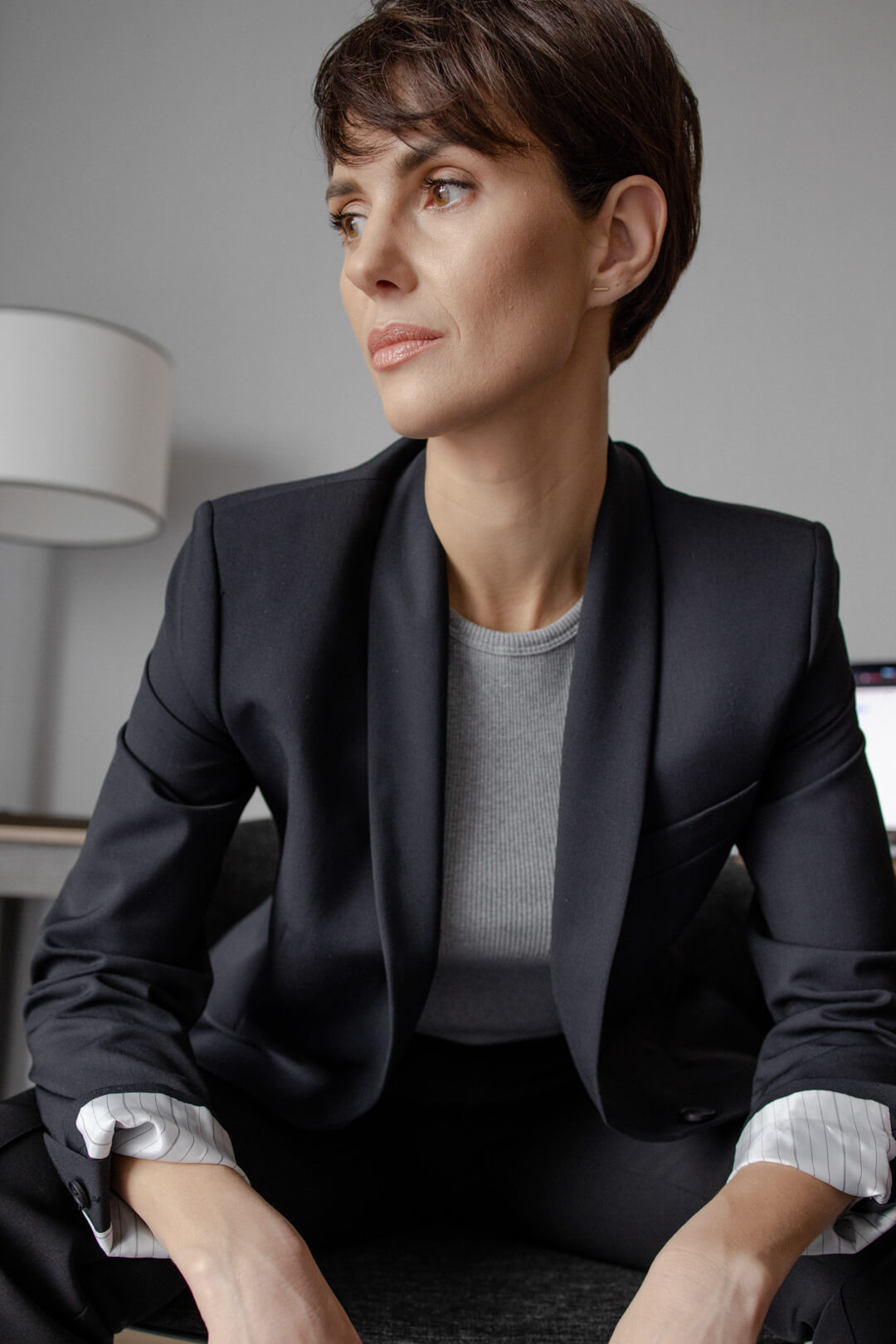 What do you wear when you need to "move mountains"?
You can only move mountains when you have peace and lightness inside and a smile on your face.